Over 56 million people in the US have some kind of physical disability, according to the 2010 census figures.
Some people need help in the bathroom or the kitchen, and many need extra space to maneuver their wheelchair or walker around the house.
Here is the accessible home product roundup to make shopping for your home quicker and easier.  
The Accessible Home Product Roundup
The place to start is always the same – consider the needs in your household. See more about this in my post How to Decide to Move or Renovate – The Accessible Home.  Once you analyze the accessibility needs of the household, it is much easier to decide which products are suitable. 
Also, consider what accessibility features the home already has. For example, if a home already has one step-free entrance, making a second may become a lower priority – especially if the interior doorways are not completely accessible. 
Let's take a look at some accessible home product ideas.
Light Switches
Although the rocker-style light switches are not explicitly designed for those with disabilities, they make the home more accessible for everyone. Turning the light on or off with an armload of laundry is easier with a rocker switch, too!
To make switches more accessible, they need to be dropped lower, from 48 inches to 36 inches, so they are in reach of a wheelchair user. Hire an electrician to move the switches lower or add additional switches.
Ramp Options
A ramp to the doorway helps those in wheelchairs but also anyone with mobility issues. To build a permanent ramp, you may need a permit, so check with your local building codes before starting any construction.
Wooden Wheelchair Ramps
Wood ADA ramps are the most common style for residential use because they are easily built and replaced. Check with local carpenters or accessibility organizations to set yours up. Most wooden ramps only take a few hours to construct. 
Concrete Wheelchair Ramps
Manufactured concrete wheelchair ramps look like poured concrete, but they are lighter, and the installation is less expensive. Tough, durable ramp systems look and feel permanent but use a modular manufacturing technique.
The deck ramps use a heavy-duty steel tube frame with a concrete panel surface. You can relocate these concrete ramps, although they are not considered portable.
We've all had our fill of this COVID nonsense, enough so that we're willing to run the gauntlet that is air travel. When you're ready to roll the dice, get prepared by reading this post about How to travel with a wheelchair.
Portable Wheelchair Ramps
As a quick, easy, inexpensive alternative that doesn't require a permit, consider adding premade ramps over the stairs. A no-step entry with a low threshold should bet less than half an inch, so you don't need to "pop a wheelie" to get in. 
For short-term users or long-term wheelchair users on a budget, a portable mobility ramp is reasonably inexpensive. Typically made out of aluminum, portable mobility ramps are available in many sizes and stowing configurations.
Wheelchair ramps offer a wide selection on the market today. Portable wheelchair ramps or suitcase ramps let you go places without worrying about accessibility. Use them at home, or take one with you to visit the park, mall, airport or workplace all by yourself.
Portable wheelchair ramps, suitcase ramps, and vehicle wheelchair ramps all help you arrive safely. 
Grab Bars
Grab bars help with bathroom stability around the shower and toilet. The standard 1 ½" diameter bar works best for most people. With the walls reinforced, grab bars should be installed and tested to ensure they are at the proper heights and safely secured to wall studs to support the user's weight. Improperly installed grab bars are even more dangerous than no grab bar.
Installing a Toilet Riser
Toilet risers make it easier for anyone who has trouble bending or standing up and sitting down. Risers are readily available at home improvement and drug stores or online. Usually, a toilet riser costs less than $75. 
There are two styles of risers. One is an extra thick toilet seat that you quickly and easily use to replace the current toilet seat. The other style sits between the bottom of the toilet and the floor.
If you are familiar with how to install a toilet, this is a quick change. If not, call a plumber. You will probably get this completed within their minimum charge, plus the cost of the riser itself. 
Shower Chairs and Benches 
A shower chair or bench is necessary for an accessible shower. There are foldable options for permanent mounting on the wall.
These can reduce the complications with set up and leave space for other household members to use who don't use the bench. A simple, inexpensive bench (a chair without a back) or shower chair is height adjustable and very portable.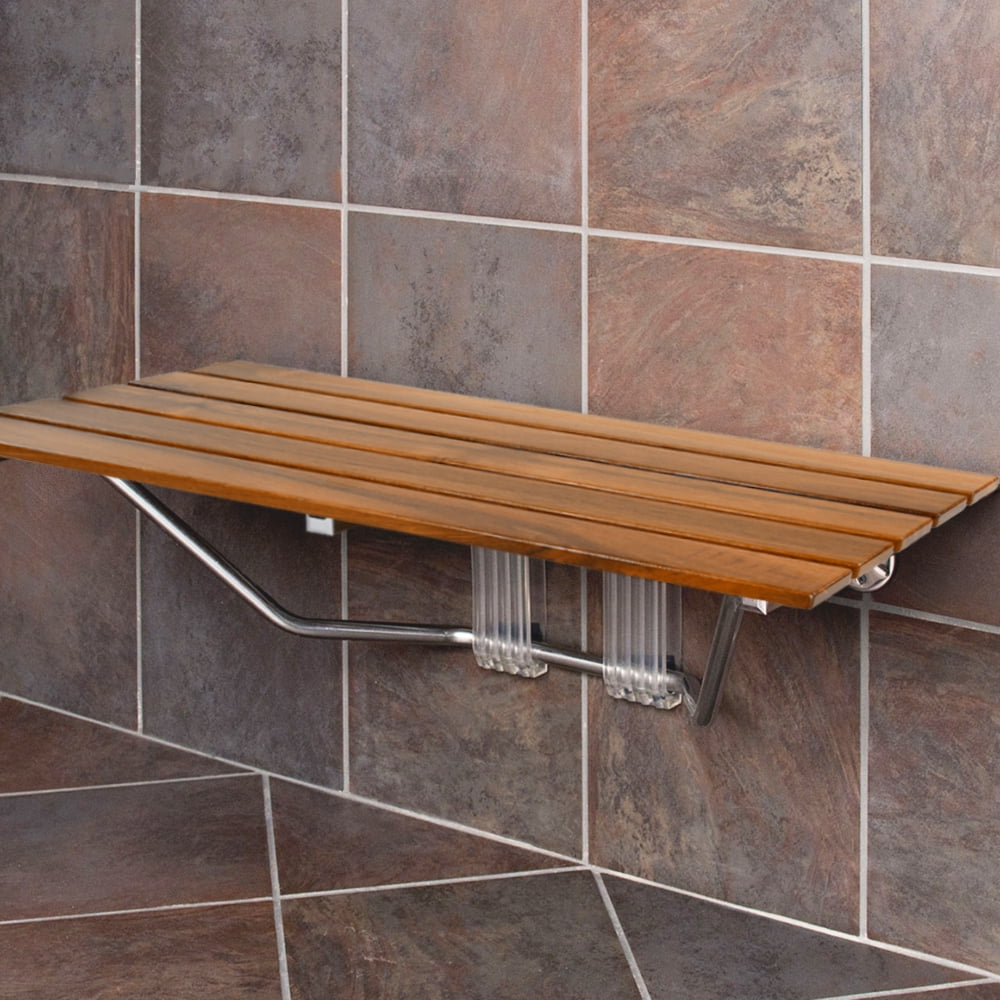 Side-By-Side Refrigerator and Freezer
From a seated position in a wheelchair, reaching into the freezer portion of a regularly configured fridge is impossible. Replacing the fridge with a side-by-side model still leaves the very top shelves out of reach on both sides, but at least half of both the refrigerator and freezer are within reach and are a great addition to make an accessible home.  
Load the items into the fridge and freezer on those lower shelves, and you're all set. Consider adding frozen water or cold packs to the top shelves to help maintain the temperature throughout.
Using less space may mean more frequent shopping deliveries, but that is a small price for complete accessibility to the food once it arrives!
Besides, do you even know what's in the depths of your freezer? Could be a lost civilization. 
Replace Door Knob Handles and Faucets
Turning doorknobs and faucets are challenging for anyone with dexterity or hand coordination issues. Replace those round doorknobs and faucet handles with lever handles. Lever faucets are the most commonly used models today. However, doorknobs are still typically installed, even new, as the grab and twist style.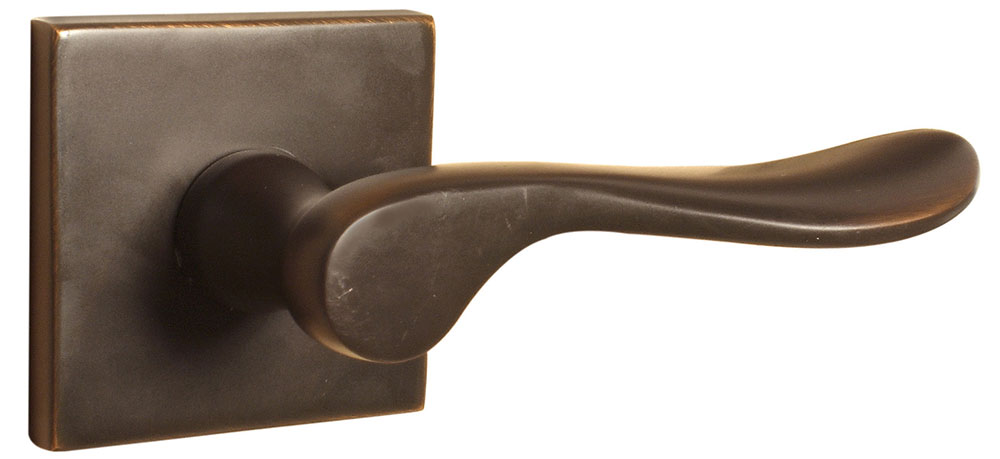 While you can add a lever style extender to an existing doorknob, you may find that the less expensive alternative is to simply replace the entire lockset with a new lever-style doorknob.
Replacing the lockset takes only a screwdriver and a few minutes. Any handyman can replace all your doorknobs within one day! This is probably the easiest fix to make an accessible home for anyone. 
Conclusion 
There are literally thousands of products that make an accessible home. What is important is that you determine what will make your life more livable. 
These are a few of the products I find help me the most. I hope you find you can implement a few fairly minor changes that make a significant difference in your life, too!